Our in-house biorepository and network of hospitals and clinics have blood and blood cell components from both normal and diseased human donors, including cancers, diabetes, Alzheimer's, Crohn's and other diseases.
Blood and blood cell components include whole blood, serum or plasma, red blood cells and white blood cells. We can also provide lymphocytes, including B cells, T cells, and NK cells. All blood is collected by certified phlebotomists and blood processing is performed according to strict standard operating procedures.
Blood is collected in various collection tubes, including those that preserve RNA quality for expression analysis. Creative Bioarray can also perform custom collection of any of the above products using clients' SOPs, protocols, and collection tubes.
Blood Sample Types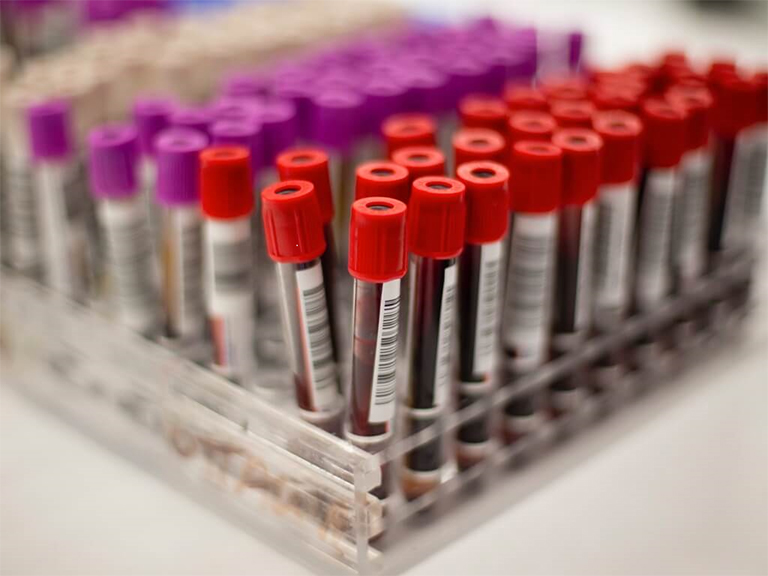 Whole blood
Serum
Plasma
Buffy coat
Red blood cells
Leukocytes
Platelet concentrates
Diseased peripheral blood
Maternal blood
Cord blood
Whole bone marrow
Highlights of Our Blood Samples
Blood samples are collected from a wide range of clinical conditions.
All blood products are kept frozen and never allowed to thaw.
We can also provide blood samples with matching fresh frozen and/or FFPE tissues.
Blood samples are not collected for regular storage in our biorepository, but we can easily set up a custom collection to meet the needs of our customers.
Blood samples can be collected in a variety of test tubes (K2- or K3-EDTA tubes, SST tubes, sodium or lithium heparin tubes, sodium citrate tubes, CPT tubes).
Different aliquot sizes can be collected under a custom collection.