Paraffin tissue sections are ideal for rapidly identifying the cellular localization of RNA or protein. To make paraffin tissue sections, tissues are excised, immediately fixed by formalin, and then pathologically identified. The paraffin-embedded sections are typically 4-10 µm thickness and are mounted on a positively charged glass slide.
Creative Bioarray provides high quality human and animal tissue slides, which can be used for routine H&E staining or other special staining, IHC, IF, FISH and ISH. We also provide you with positive control slides for your histopathology positive experiment control.
Tissue trimming
Tissue processing
Embedding in paraffin blocks
Sectioning of paraffin blocks
Mounting sections on positively charged slides or any other treated slides of your choice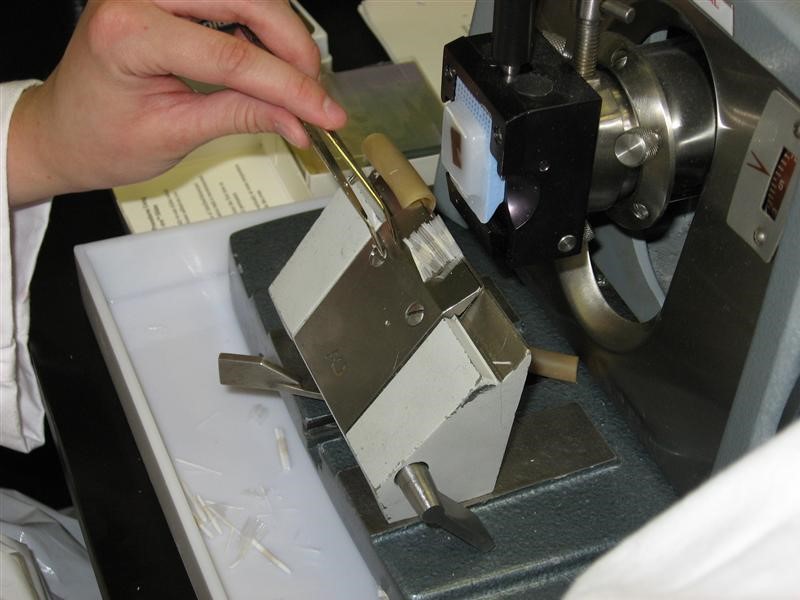 Creative Bioarray also provides frozen embedding and sectioning services. Frozen sectioning is a method of choice or a lab procedure for rapid microscopic analysis of a specimen when paraffin processing may interfere with any downstream techniques or when certain special tissue processing and outcome are required for particular research purposes. Our histology technicians pay close attention to the unique needs of our customers by optimizing their workflow - from embedding media and freezing spray to high performance of cryostats and accessories. The frozen sectioning services generally take three steps:
Tissue trimming
OCT embedding
Frozen sectioning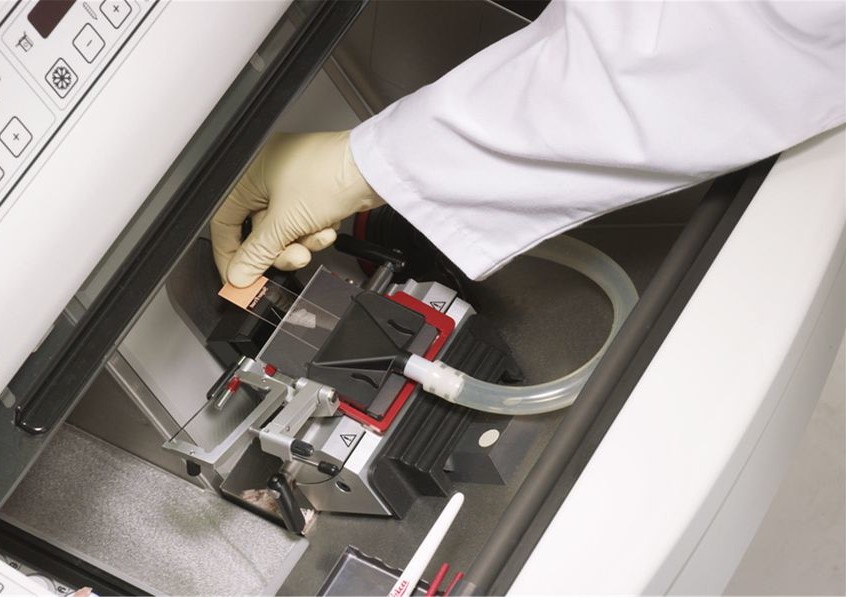 Creative Bioarray also provides plastic section services. Plastic section is obtained from tissue embedded in the methyl methacrylate. It is widely used in hard tissue, such as bone and tooth. Plastic embedding and sectioning avoid the decalcification of hard tissue, minimize tissue shrinkage, and improve cell morphology, which allow investigators to use the same block for all IHC, IF and electron microscopic studies. The Plastic sectioning services generally take three steps:
Tissue trimming
MMA embedding
Plastic sectioning
At Creative Bioarray, we pay special attention to the specific needs and goals of your project, as well as the particular needs of your tissue samples. Our histology services will be customized to ensure your samples are processed properly to produce top quality slides for analysis. No matter which step you are in the process of preparing your tissues, our histo-technicians can take over and provide you with high-quality stained slides with quick turnaround time.
Serial sectioning
Step sectioning
Tissue section preparation for LCM
Embedding and sectioning for culture cells or 3D tissue cultures
Decalcification for bone tissue
RNAse cutting precaution
Tissue sectioning for RNA, DNA or protein isolation or extraction
Please contact us for specimen processing requirements, we will conduct a quick feasibility study and get back to you with information on availability, time duration and pricing within 24 hours.